Launching the 2020-21 Academic Year, the CCS way
October 16, 2020
CCS hosts annual All College Meeting online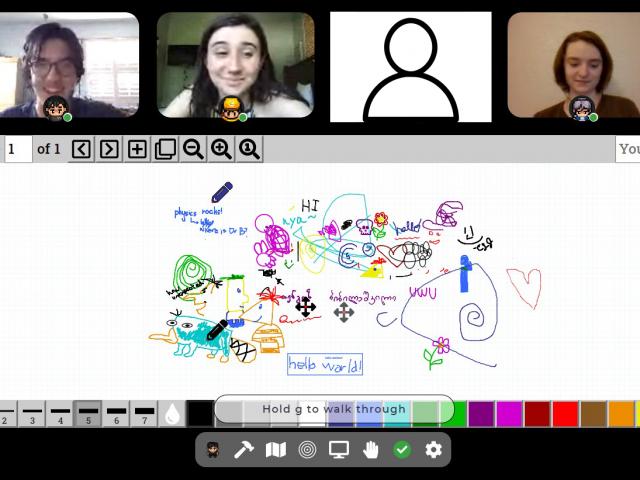 On September 30, 2020, CCS hosted its annual All College Meeting, albeit virtually this year.  The day started off with an address by new Dean Gerardo Aldana, which was followed by introductions from the CCS Staff, Faculty, and Community Council. More events were held throughout the day, including major meetings, a reception on Gather.Town, and peer mentoring meet-ups as well as a fun night of games (including trivia) hosted by the CCS Community Council. 
Despite being physically distanced, the CCS community came together to have fun and celebrate the start of the new academic year, as evidenced by a few highlights from the CCS Community Council's trivia night (provided by Michelle Chiu, Biology, '21):
Team names: CheezeStarDragons, Beach Bois, Spacebar, Angler-bunnies, and Bay Area Rapid Transit
The members of the Beach Bois all changed their Zoom backgrounds to beaches!

The angler-bunnies drew their mascot, an adorable hybrid bunny-angler fish
Which famous violin virtuoso was rumored to have sold his soul to the Devil? (Rumors of which he did nothing to discourage... )  
Correct answer: Niccolo Paganini

Funniest answer: "definitely Bon Jovi"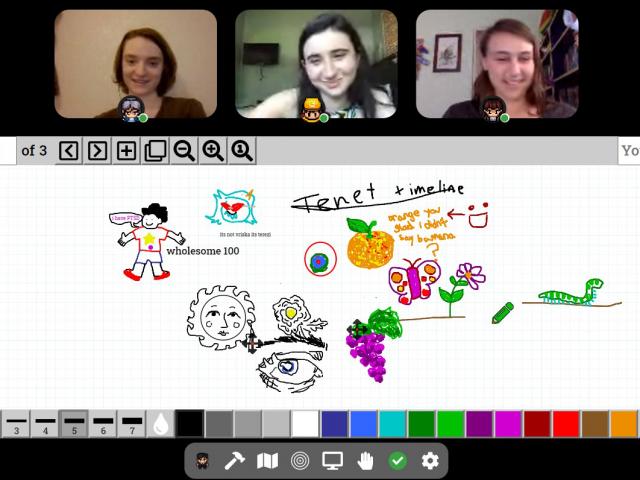 What is the longest mountain range on earth above water? What is the longest mountain range on earth below water?  
Correct answer: The Andes and The Mid-Atlantic Ridge

Funniest answer: The Andes and the undies (underwater Andes)
Who was the first "Dean" of CCS?  
Correct answer: Bruce (before him the position was "Provost")

Funniest answer: Bill Nye the Science Guy
Name as many CCS Musicals as you can:
Correct answer: Shake on It (2018), Even Greater Britain (2015), It's Only Human…. If It Dies (2012), A Day in the Life of Dr. Daphne (2010), Lovestruck (2006), Lobster in my Pants (2004)

Funniest answer: Dark Coffee: A Murder Mystery, Raccoons: An IV Horror Story, Yeet Machine: The Musical, Dean Aldana: the GOAT and the Goat
Thank you for all those who joined us for the CCS All College Meeting and we wish you a great start to the 2020-21 academic year!