Via Bleidner '22 (CCS Writing & Literature) Publishes Essay Collection With Flatiron Books
August 31, 2021
If You Lived Here You'd Be Famous by Now

explores true stories of transferring to Calabasas High School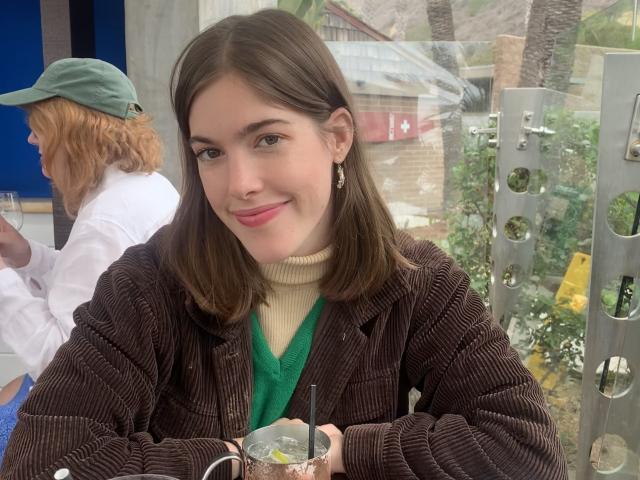 On August 10, 2021, Via Bleidner '22 (CCS Writing & Literature) published If You Lived Here You'd Be Famous by Now through Flatiron Books, a division of big five publisher Macmillan Publishers. In this essay collection, Via shares true stories about her experiences transferring to Calabasas High from a private Catholic school and the culture shock of being exposed to a new world of celebrities and affluenza. The suburban town of Calabasas, one of the wealthiest cities in the US, is where the Kardashian-Jenners grew up as did "The Bling Ring," a group of young thieves in 2008-2009 who targeted mostly female media stars whose style they admired.
Via appreciates the support she received from the CCS community as she worked on her book debut. "CCS was great because I could work with other writers my age, ones who'd grown up alongside the Internet and knew exactly what I was writing about," said Via. "I wanted to do Gen Z justice, and I am so grateful to have been able to bounce ideas off of the smartest, most creative zoomers at UCSB."
Join CCS in congratulating Via!