CCS Hosts CCS Lounge on Women in Science
February 11, 2021
Third event in the series features a conversation among UCSB faculty and alumni, moderated by CCS alumna Amber Kaplan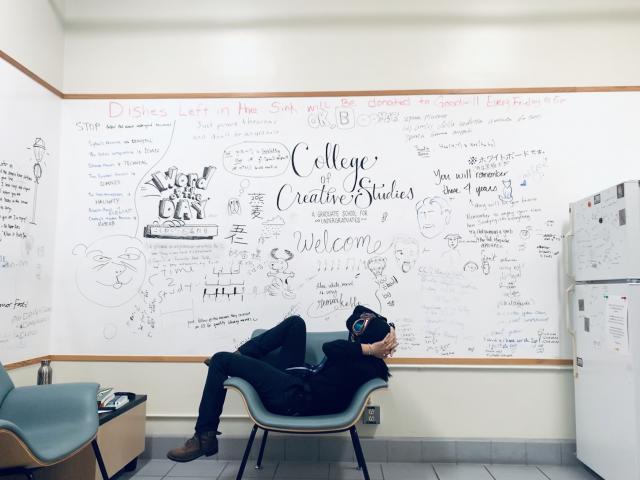 Today we celebrate the International Day of Women and Girls in Science, and CCS is pleased to announce its upcoming CCS Lounge event with a focus on Women in Science. This international day honors women's significant achievements in science, and recognizes the critical role women and girls play in Science, Technology, Engineering, and Mathematics (STEM).
The CCS Lounge series, launched in October 2020, continues with a third virtual event on April 22 during UCSB Virtual All Gaucho Reunion. Join us for an informative moderated conversation that brings together distinguished faculty and alumni to discuss their STEM research careers in academia and industry as well as their accomplishments, their challenges, and the twists and turns they experienced along the way. Moderating the event is CCS alumna Amber Kaplan (CCS Biology '06), an immunologist with a focus on autoimmunity and cancer. She considers herself "on sabbatical" from academia, now that she's practicing her science out in the biotech industry. Joining Dr. Kaplan is a panel of distinguished UCSB faculty and alumni.
The CCS Lounge (#3): Women in Science
April 22, 2021
4:30 p.m. - 5:30 p.m.
Open to all who are curious. That's you!
Registration to open soon (Zoom link will be provided upon registration)
Opening remarks by CCS Dean Gerardo Aldana
Moderator:
Dr. Amber Kaplan (CCS Biology '06; Chief Scientific Officer, Karma Biotechnologies)
Panelists:
- Professor Kathy Foltz (UCSB Professor, Molecular, Cellular, and Developmental Biology; CCS faculty)
- Dr. Alyssa Larson (CCS Chemistry and Biochemistry '08; Senior Associate, RA Capital Management)
- Dr. Milan Minsky (College of Engineering, Electrical Engineering Ph.D. '99; Co-Founder & VP Product, Leela AI)
- Professor Susannah Scott (UCSB Distinguished Professor; Mellichamp Chair, Sustainable Catalytic Processing, Department of Chemistry)
- Lia Yeh (CCS Physics/Computing '20; Ph.D. Student, Computer Science, Oxford University)