Congratulations to RACA-CON Presenters
November 23, 2021
CCS students showcase research and creative projects at fifth annual conference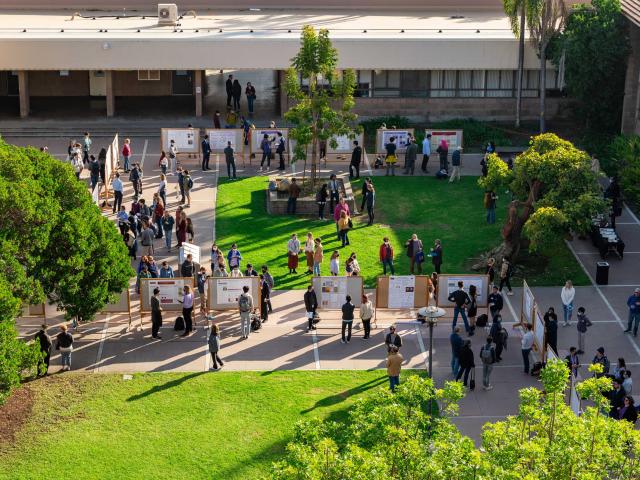 On November 6, 2021, CCS hosted its fifth annual Research and Creative Activities Conference (RACA-CON). Of the 32 talks and 50 posters, presentations included a broad range of topics, such as researching bee diversity on Santa Cruz Island, experimenting with circuit terahertz spectroscopy, and providing an in-depth look at ceramics and the artistic practice of forming clay.
This year, CCS also celebrated over three decades of the CCS Summer Undergraduate Research Fellowship (SURF) program and honored its visionary, UCSB Chemistry Professor Emeritus Don Aue, at RACA-CON. Founded in 1985, SURF provides CCS students the opportunity to conduct research, produce original creative work, or innovate entrepreneurial-focused projects under the guidance of world-class UC Santa Barbara faculty. RACA-CON represents the culmination of the SURF experience as all fellows present their summer projects at the conference.
Thank you to all who attended, and congratulations to all who presented at the conference!