Welcome CCS Marine Science Faculty Dr. Anna James
May 3, 2022
New faculty joins CCS and EEMB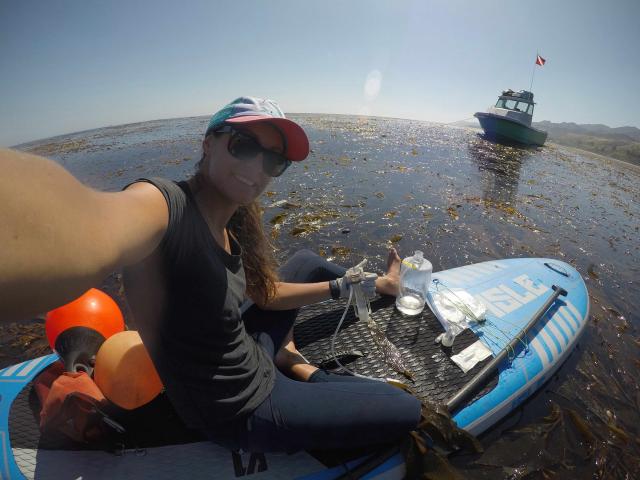 After an extensive search, Dr. Anna James joins the College as a new faculty member in the CCS Marine Science program, with a joint position in the Department of Ecology, Evolution, and Marine Biology. After graduating from CCS with a degree in biology, Dr. James went on to complete a PhD in Marine Microbial Physiology in 2018 in the Interdepartmental Graduate Program in Marine Sciences. Her research interests lie within the interactions between microbes and their environments, and the global impacts generated by these microscale interactions. After her PhD, she was a postdoc with the Marine Biodiversity Observation Network (MBON) in the Wilbanks and Carlson labs, here at UC Santa Barbara.
Dr. James is the first dedicated CCS faculty member for the new CCS Marine Science major, the College's ninth program. The CCS Marine Science major carries "the goal of training students to understand and steward the oceans while effectively utilizing their bounty." The program of study is meant to be flexible and research-oriented--hallmarks of CCS--to allow students to capitalize on the quality, quantity and breadth of marine science research at UCSB. The first courses in this major are scheduled to be offered in the coming academic year.
The College welcomes Dr. Anna James!