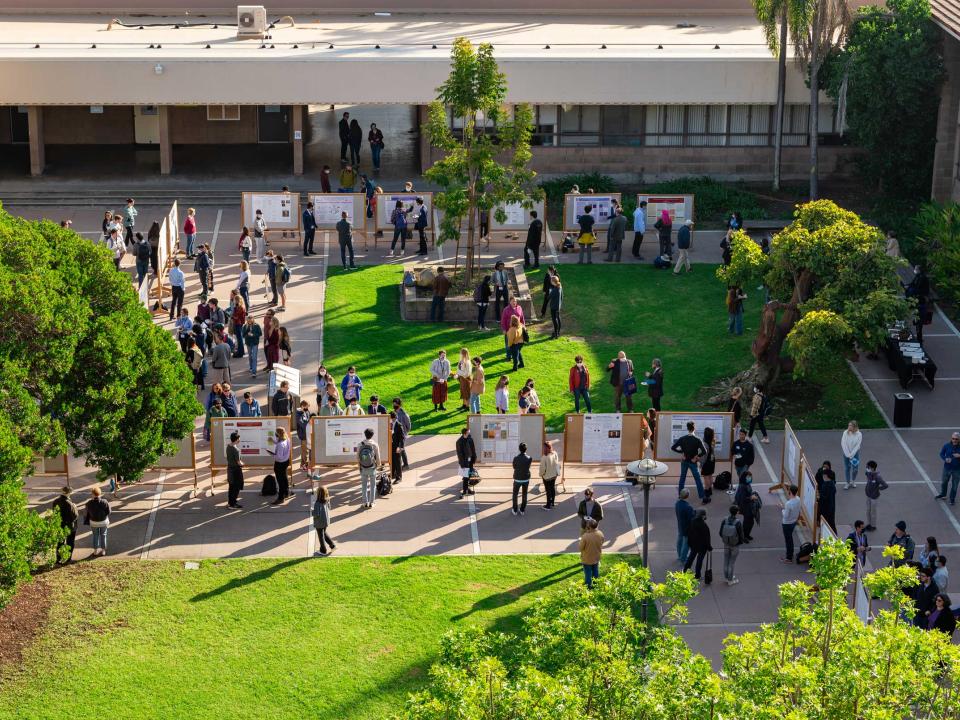 2022 CCS RACA-CON
Saturday November 05, 2022 1:00pm
Join us for the sixth annual CCS Research & Creative Activities Conference (RACA-CON) on Saturday, November 5th, 2022 during the UCSB Parents & Family Weekend. RACA-CON brings together the CCS community to learn about the remarkable work being conducted by students across all CCS majors. 
RACA-CON is free and open to the public. Guests are asked to kindly RSVP by October 26, 2022 so we can arrange for light refreshments.
Conference Schedule (subject to change)
12:30 PM - Sign in
1:00 PM - Welcome Address
1:15 PM - Student Talks
3:00 PM - Poster Session
4:00 PM - Closing
Visit the RACA-CON webpage for more information. 
COVID-19
Masking indoors is recommended for all participants and guests. Please note that protocols around COVID-19 may change depending on current regulations and guidelines at the time of the event. UC Santa Barbara does not promise or guarantee that all patrons or employees on site are vaccinated. None of these precautions eliminate the risk of exposure to COVID-19. Please visit the campus COVID-19 Information page and the Parents and Family Weekend FAQ's for more information and updates.