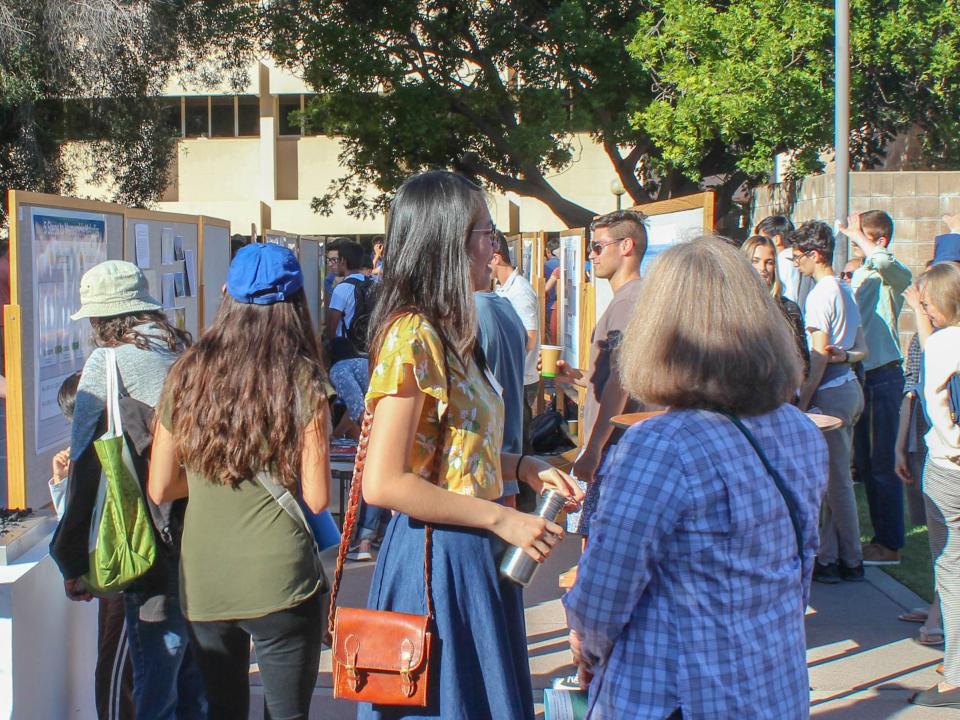 2023 CCS RACA-CON
Saturday November 04, 2023 1:00pm
Join us for the seventh annual CCS Research & Creative Activities Conference (RACA-CON) on Saturday, November 4th, 2023 during the UCSB Parents & Family Weekend. RACA-CON brings together the CCS community to learn about the remarkable work being conducted by students across all CCS majors. 
RACA-CON is free and open to the public. RSVP coming soon.
Conference Schedule (subject to change)
12:30 PM - Sign in
1:00 PM - Welcome Address
1:15 PM - Student Talks
3:00 PM - Poster Session
4:00 PM - Closing
Visit the RACA-CON webpage for more information.