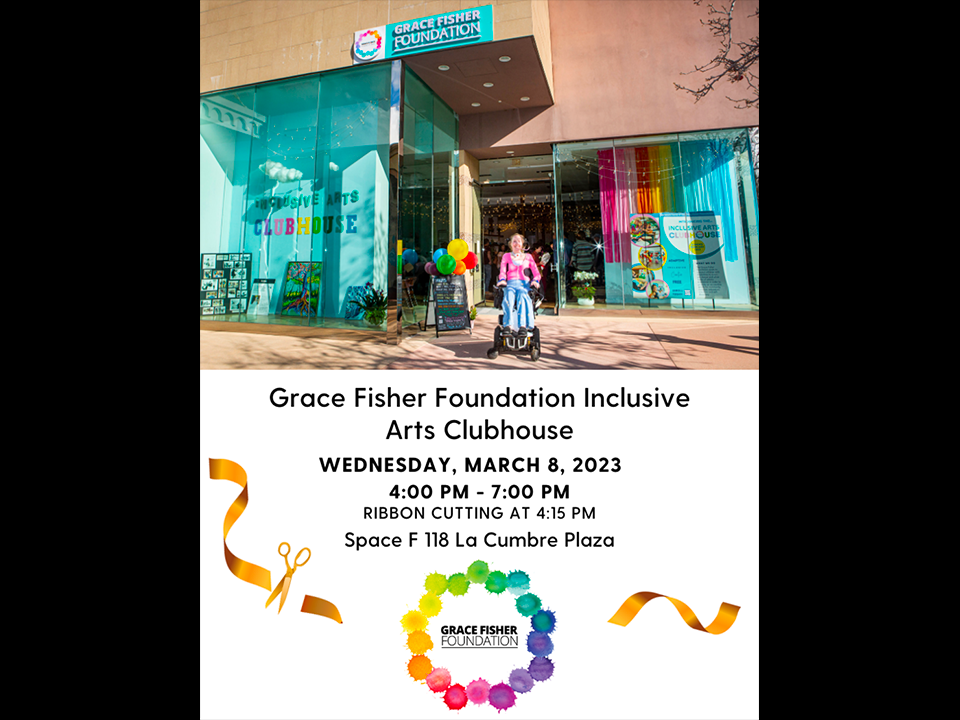 Grand Opening for Grace Fisher Foundation Inclusive Arts Clubhouse
Wednesday March 08, 2023 4:00pm
Location
La Cumbre Plaza (Space F 118)
Join Grace Fisher '22 (CCS Music Composition) to celebrate the grand opening of The Grace Fisher Foundation Inclusive Arts Clubhouse in Santa Barbara that is free and open to all. 

"Bringing the arts to kids of all abilities." 

Grace, a music prodigy paralyzed from the neck down, developed Acute Flaccid Myelitis (AFM) at the age of 17. Grace started the The Grace Fisher Foundation to connect children living with disabilities to music, art, dance, and other forms of artistic expression in order to provide an accessible space for community inclusion, education, creation, and self-discovery. Now, The Grace Fisher Foundation opens the Inclusive Arts Clubhouse at La Cumbre Plaza in Santa Barbara, a dream come true for Grace.
Learn more about Grace from these CCS past stories:
Amazing Grace, documentary about CCS music composition student Grace Fisher, premiered at SBIFF in 2020
2020 Winter Music Showcase Presented by Grace Fisher
Ephemeral Sounds, a Senior Music Composition Recital By Grace Fisher in 2022