Sara Sterphone Memorial Fund + Memorial Book
April 25, 2022
CCS is grateful for the stories, memories, and philanthropy in memory of Sara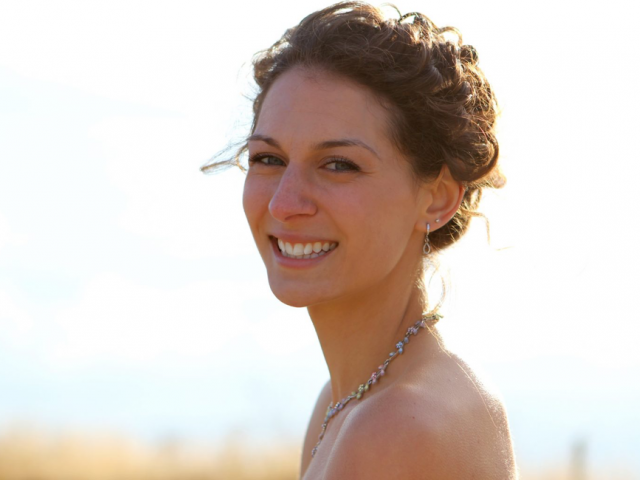 Today, CCS is honored to remember Sara Stephone's passion and dedication for service with two special announcements on Sara's one year anniversary of her passing.
"We are honored to remember Sara in perpetuity with the Sara Sterphone Student Service Award at CCS and a memorial book full of loving memories of Sara. She will remain cherished by so many."

– Gerardo Aldana (Dean, College of Creative Studies)
First, due to the generosity of countless donors who all knew Sara, the Sara Sterphone Memorial Fund at CCS is now endowed to honor her in perpetuity. This fund benefits CCS students, who Sara cared about deeply. Specifically, the fund supports CCS student activities and extracurricular programming as well as the CCS Sara Sterphone Student Service Award. This service award was renamed in Sara's honor by the College faculty in 2021, and is given to CCS students for outstanding contributions to the intellectual and social life of the College. In 2021, the newly-renamed award recognized two students: Michelle Chiu '21 (CCS Biology) and Meredith Neyer '21 (CCS Physics).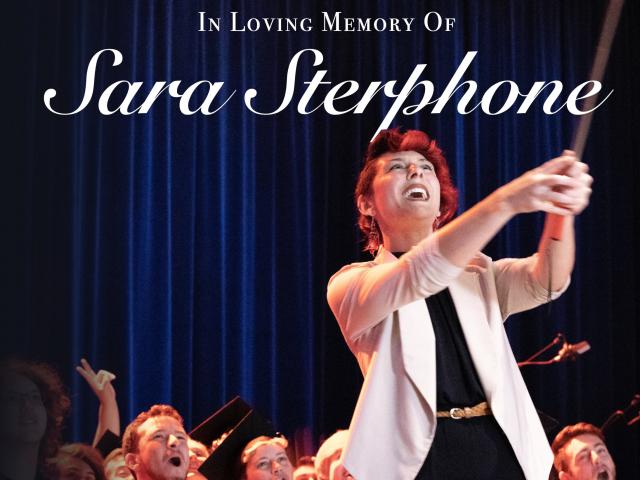 "Sara had an enormous heart, a sharp mind, and a deep commitment to both student success and the success of her staff and faculty colleagues. Her laugh and smile lit up every room she entered. She is deeply missed every day."

– Phill Conrad (Chair, Faculty Executive Committee, College of Creative Studies)
Second, led by two CCS members of the alumni community–Roshelle Carlson '20 (CCS Art) and Phoebe Jin '20 (CCS Art) with guidance by CCS Book Arts Faculty Linda Ekstrom–a Book Arts memorial project was created to celebrate Sara's life. As former students of the CCS Book Arts program, Roshelle and Phoebe wanted to create a memorial book in Sara's honor as Sara holds a special place in their lives and hearts, having helped to pave the way for their creative futures. The book is full of stories, poems, artwork, and words that illustrate the impact Sara had on so many lives. All are invited to view this special book.
"Sara took her role as advisor far beyond the traditional academic realm, becoming both a mentor and a friend. She was always the happy face we were eager to share a smile with; the person on campus we'd go out of our way to look for, simply to say hello. Many have expressed their love for Sara through art, poetry, anecdotes, words, and memories that are now preserved in the pages in the memorial book. These contributions are just a small portion that make up the entirety of Sara's impact at CCS and throughout the UCSB campus. We love you, Sara."

– Roshelle Carlson '20 (CCS Art) and Phoebe Jin '20 (CCS Art)
The College was honored to feature Sara as one of 50 individuals and activities during its 50th Anniversary in 2017-2018. For all her dedication to the CCS and UCSB community, Sara received the 2021 Margaret T. Getman Service Award posthumously. Learn more about Sara.