Max Weiss, CCS Provost (1984-1988), is Remembered (1933-2022)
September 16, 2022
Prof. Weiss' influence on the College is still present today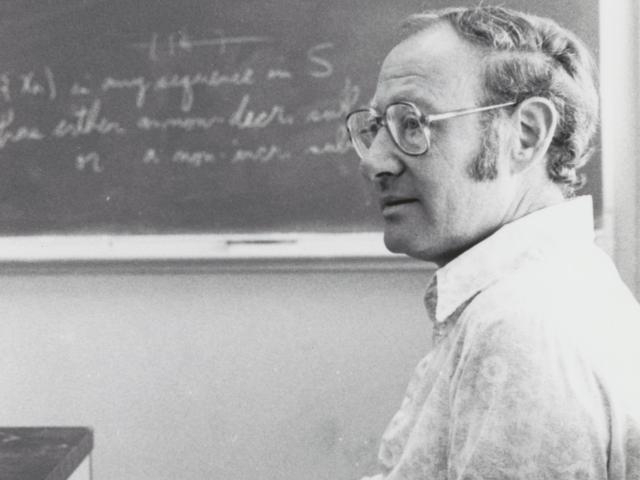 The College of Creative Studies (CCS) community is deeply saddened to share that Professor Max Weiss passed away on August 22, 2022. Professor Weiss was born in Salt Lake City in 1933. After a childhood in Utah, he gained his Bachelor's degree in mathematics and philosophy in 1955 from Yale University and a Master's in Mathematics in 1958 from Cornell University. He then taught at Reed College for two years and attained his Ph.D. from the University of Washington in 1962. An NSF fellowship allowed him to study at the Institute for Advanced Study at Princeton for a year, before moving to UCSB in 1964. Professor Weiss was a prime mover in the establishment of CCS in 1967, and was the founder of the CCS Mathematics program. He served as vice provost on two occasions, and as provost of the College from 1984 to 1988.
While central to the establishment and administration of the college in its inception, at his core, Professor Weiss was a teacher and an incredible mentor. He was possessed of a deep commitment to the study of mathematics while simultaneously interested in a broad range of ideas and questions across the spectrum of human enquiry. As Bruce Tiffney (Faculty in CCS biology & the Department of Earth Science and Dean of CCS 2005-2016 ) noted "Max embodied the spirit if CCS. He was focused upon students and upon learning by doing. In his quiet and gentle manner, he encouraged students to push their boundaries and to make links across disciplines, even as they mastered the intricacies of their chosen major."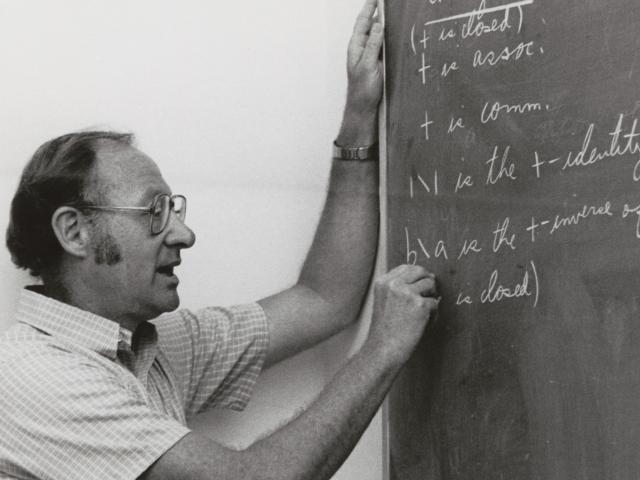 Other faculty and alumni remember his curiosity as a mathematician, his generosity as a human being, and how he inspired those around him. "I knew Max from the very start of CCS. I have great respect for him, and fond memories of his gentle, generous soul and great curiosity about the world. He had the mind of a mathematician but the eye of an artist. My strong impression of him is how much he enjoyed being part of CCS. He had a smile when he was at CCS that added to my pride in being someplace where knowledge was about pleasure, not punishment." (Hank Pitcher - Art Faculty, College of Creative Studies; '71 faculty in Art, College of Creative Studies)
"Max was a really talented teacher of the essential basis of mathematics and was totally dedicated to CCS and its students." (Don Aue - UCSB Professor Emeritus of Chemistry)
"I do know from personal experience that he cared deeply about CCS as an institution, not just about the math program. He was a very kind and patient colleague and mentor. I recall eavesdropping on a private tutorial he once had with a local math prodigy…who was of junior high level at most. They were having a real conversation about math, and Max was addressing her as if she were an intellectual equal, not as a teacher would normally talk to a young student." (Bill Ashby - UCSB Professor Emeritus of French; Provost, College of Creative Studies 1993-2005)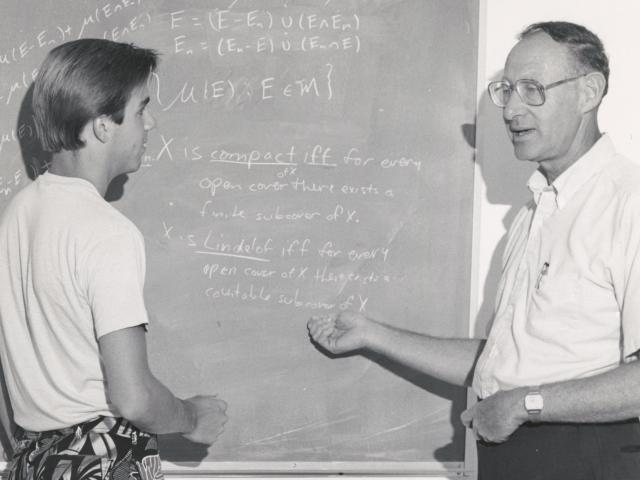 Further memories of Max's impact on the College and its students can be found in the 50 for 50 story on Max Weiss written as part of the College's 50th anniversary celebration in 2017-2018. This venue also features stories from mathematics alumni, who often referred to Max as they recalled their time at CCS, including Norm Badler, Gerald Edgar, Steve Vigil, Mark Bates, and Jan Alden Cornish.
The CCS community owes Max a debt of gratitude for his efforts in bringing the College into existence and for nurturing its students in its early days. His spirit lives on in the commitment of the current CCS faculty to engage our students in hands-on learning and the pursuit of their passions and interests, all part of the innovative curriculum and learning experience that Dr. Weiss helped to solidify.
UCSB Chancellor Henry T. Yang shared a message with the campus community about Professor Max Weiss on September 15, 2022. Read the message here.